Publications & Recordings
Marlboro Music occasionally issues publications and recordings to share the wonderful music making that occurs in Vermont each summer. These items are a wonderful way to get to know more about Marlboro, or to evoke memories of especially meaningful performances from the past.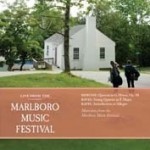 Superb artists, well known to Marlboro Music festival audiences, are featured on this album devoted to masterpieces by Impressionist composers.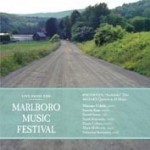 The late Guarneri Quartet founding member David Soyer is the central artist for this program of chamber works by Beethoven, Mozart and Schubert. He is joined by acclaimed pianist Mitsuko Uchida and others.