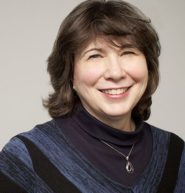 Marianne Tierney
Business Manager
Marianne Tierney has served Marlboro since 2009. Her responsibilities include accounting and financial transactions; the processing of grants, contributions and earned income; HR procedures and support; and general financial planning, reporting and oversight. Marianne works closely with Marlboro's administrators, auditors and Treasurer, and with our Audit, Investment and Legal Committees. She also oversees key aspects of the summer operation, including the dining and food service; interactions with our host Marlboro College and local vendors; and summer staffing, housing and other facility needs.
Marianne is also the Business Manager of the Philadelphia Chamber Music Society (PCMS), serving a similar role for this organization that is among the world's largest and most respected concert forums. Each year, PCMS presents 60 performances by leading international artists and ensembles and 45-50 educational programs.
Marianne is the former Director of Operations for Grenald Waldron Associates. She has been a consultant for the Orthopedic Bioengineering department of the University of Pennsylvania; a consultant for the Church of Our Savior; and Office Manager for David Beck Architects. She has a degree from Penn State University, graduate training from Temple University, and CTA Coaching Certification.