Commercial Recordings & Special Publications
Marlboro Music occasionally issues publications and recordings to share the wonderful music making that occurs in Vermont each summer. These items are a wonderful way to get to know more about Marlboro, or to evoke memories of especially meaningful performances from the past.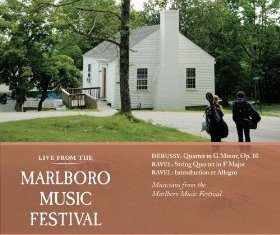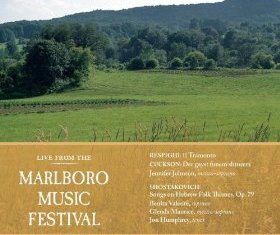 Live From Marlboro – Respighi, Cuckson, Shostakovich
This album features three rarely heard vocal chamber works, including Respighi's Il Tramanto and Robert Cuckson's The Spirit of the Storm, as well as The Hebrew Songs by Shostakovich from a 1967 festival concert with Benita Valente.