Musicians from Marlboro
Sunday, February 18, 2024, 7:00 pm
New England Conservatory, Williams Hall
In collaboration with Music for Food, Musicians from Marlboro presents a concert in support of local hunger initiatives. All proceeds from this performance will go to Women's Lunch Place.
Additional donations can be made online and at the door.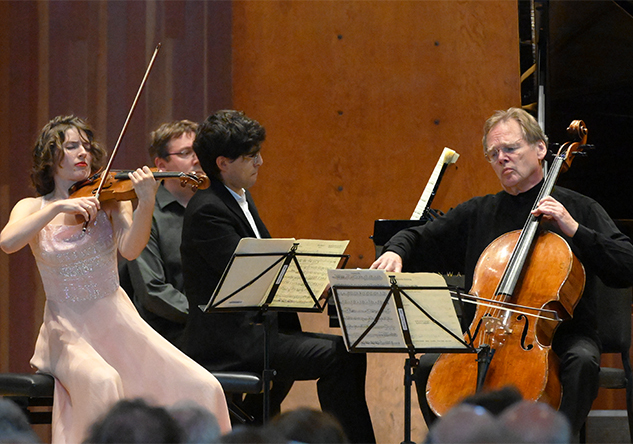 Program:
Coleridge-Taylor: Five Fantasiestücke, Op. 5 [Sel.]
Dvořák: Piano Trio in E Minor, Op. 90
Webern: Six Bagatelles, Op. 9
Schoenberg: Verklärte Nacht, Op. 4
Anna Göckel & Stephanie Zyzak, violin; Hsin-Yun Huang & Jordan Bak, viola; Chase Park & Christoph Richter, cello; Evren Ozel, piano
A general admission e-ticket will be sent within 2 days of purchase.
Sign up to receive program announcements, exclusive recordings, treasures from our historic archive, and more.