Acer Farm
Situated on 187 acres, Acer Farm boasts a cozy seasonal 4 bedroom cabin with modern updates. Perfect for the Vermont experience, this maple sugar farm offers a peaceful escape for 6-7 guests. The living room and kitchen are open concept with vaulted ceiling, exposed timbers, wood burning fireplace and natural wood throughout. Located just 10 miles from the Marlboro Music Festival.
About Acer Farm
Acer Farm is a 1970's log cabin recently renovated. There is an open concept semi commercial kitchen. The living room has a vaulted ceiling with stone wood burning fireplace and French doors leading out to terrace and backyard. Firewood is provided.
There is an outdoor screened porch with a dining table and seating for 8. There is also seating on the patio.
Bedroom #1. Bedroom one has a king size bed and ensuite bathroom with claw and ball tub and shower/hand shower. There is a door leading to outside patio from this room.
Bedroom #2. Bedroom two is a single small bedroom on ground floor next to master bedroom. It has access to the half bath in the hallway.
Bedroom #3. Bedroom 3 is an upstairs bedroom with twin wood hewn beds. It has a balcony with a door that opens into the living room and small library on the balcony. The full bathroom is in the hall and shared with bedroom 4.
Bedroom #4. Bedroom 4 has a King size bed and a bunk bed. It has a sliding glass door to an outside balcony. There is a full bath in the hall between bedroom 3 and bedroom 4 with a walk in tiled shower.
Acer Farm is on 187 acres and has a large lawn and patio. Guests have full access to the property, lawn, patio and trails.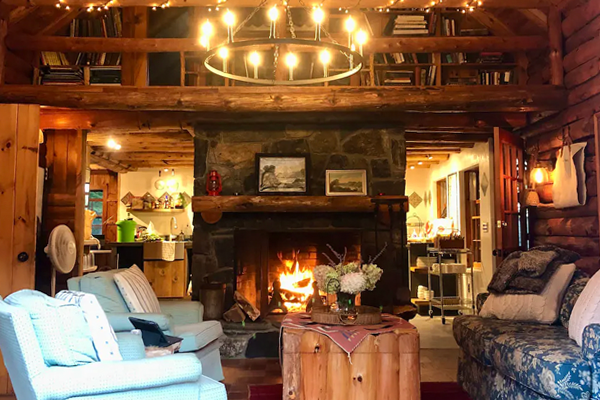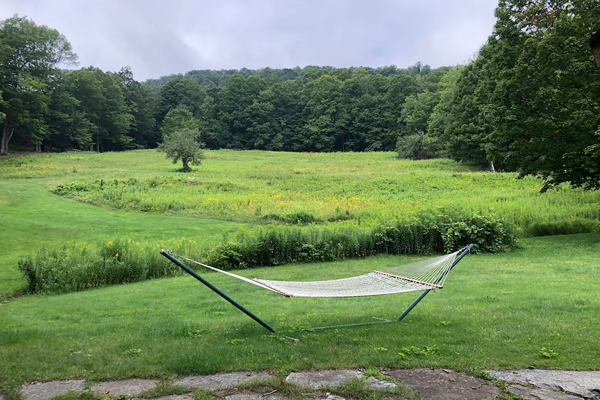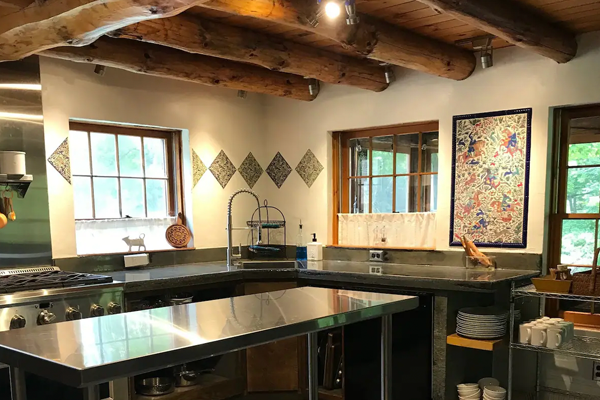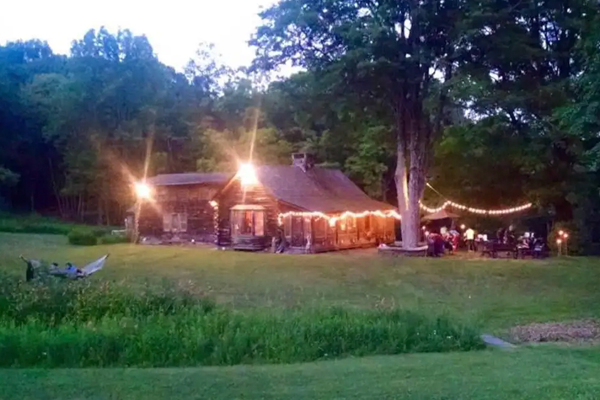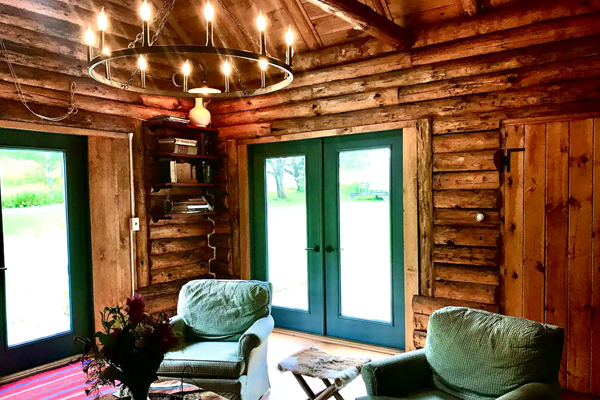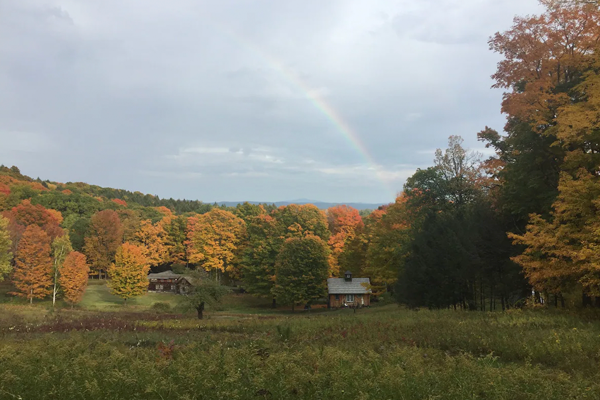 Sign up to receive program announcements, exclusive recordings, treasures from our historic archive, and more.