River Studio Massage and Craniosacral Therapy
Sarah Vincent Hoag LMT CST-T
.
I am very pleased to offer Craniosacral Therapy, Swedish massage, and Reiki treatments at my peaceful office right in the heart of Brattleboro.
.
Musicians: I specialize in neck, shoulder, arm and hand soft tissue work.  Additionally, Craniosacral work promotes a deep sense of calm and centering, opens the senses, and clears the mind.
Concertgoers:  Treat yourself to a wonderful massage while you are in the area!
When you are in my care, you will be respected and listened to.  Each treatment unfolds according to your specific needs.  I check in, and then I'm quiet!  It's your time to relax, heal, and recharge, and your treatment is all about that.
.
"Never felt so comfortable and safe as when I was in your care. Massage can be a vulnerable experience, and I never felt anything but safe in your hands. You are truly special!"  – Jim
"Over a period of years, I had a series of head injuries that Sarah treated with Craniosacral adjustments. Previously, I had other practitioners, and so I can attest to Sarah's skill. Her compassionate nature, coupled with her ability to interact with the subtle movement of cranial fluid, brought healing and balance to sore places. I always left Sarah's office feeling energetic and refreshed."  -Carol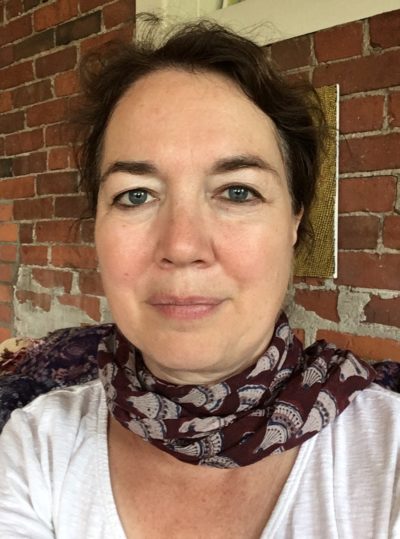 Sign up to receive program announcements, exclusive recordings, treasures from our historic archive, and more.