Zephyr Designs
Zephyr Designs has been providing the Brattleboro community with fine art supplies and custom framing since 1975. In addition to paints, brushes, and canvas, we also sell supplies for block printing, silk screening, drawing and sketching, textile printing and dyeing, bookbinding, calligraphy, and much more. We have a large inventory of handmade papers and even a quirky selection of unique greeting cards.
We do our own framing on the premises. Our framers have had decades of experience and no matter what you bring to us for framing, from a simple family photo to your child's first artwork to a valuable piece by a famous artist, we will work with you to find a setting that will make it shine.
Whether you live in Brattleboro or are just traveling through, if you create fine things with your hands, you owe yourself a visit to Zephyr.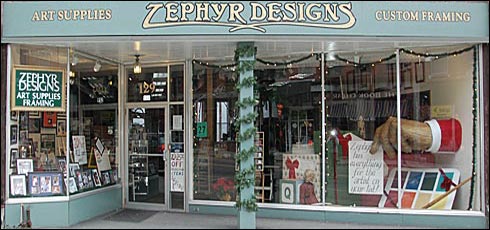 Sign up to receive program announcements, exclusive recordings, treasures from our historic archive, and more.