Advertise with Marlboro
Thousands of chamber-music lovers from 20+ countries and 30+ U.S. states visit southern Vermont to attend the Marlboro Music Festival each summer. To help our audience members find options for dining, lodging, and activities around the festival and throughout the region, we produce our annual Visitors' Guide, which is distributed to all ticket buyers and prospective attendees as well as throughout the local area.
To advertise with Marlboro or to update an existing listing, kindly contact us at info@marlboromusic.org.
---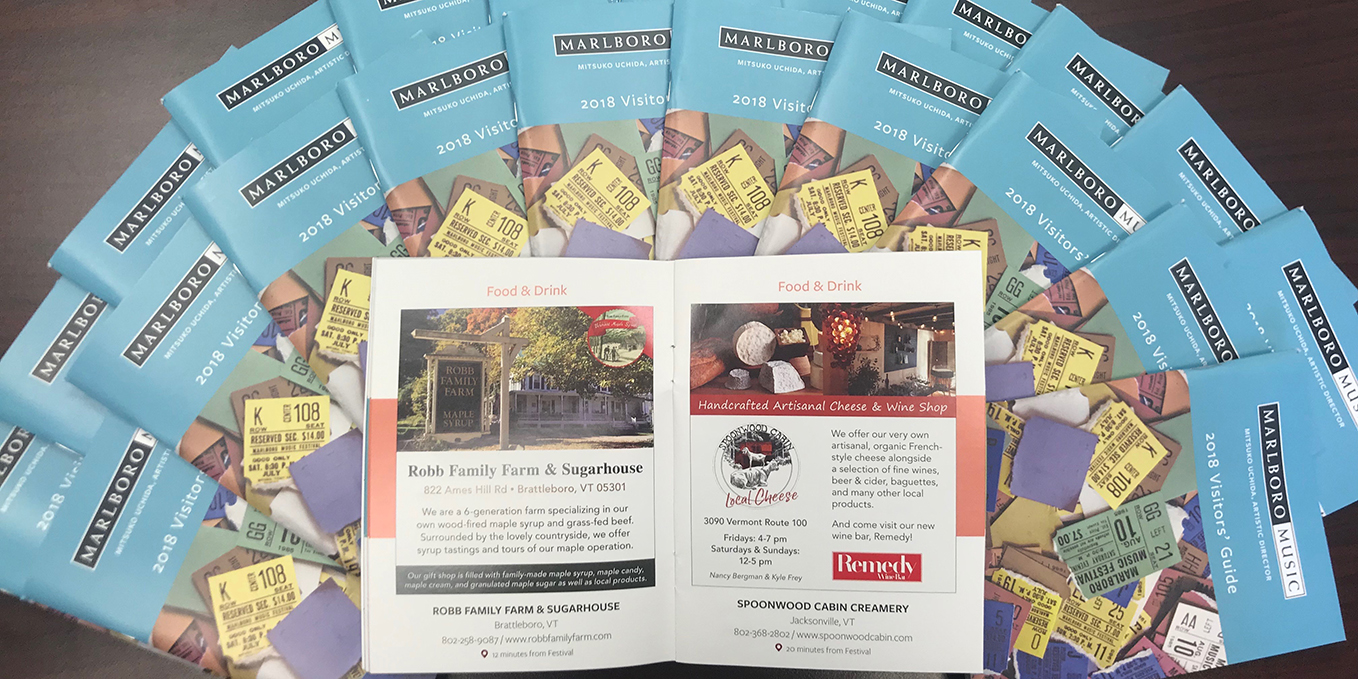 Each advertiser receives a full-page ad and map listing in our printed Visitors' Guide as well as a full-page profile on our website.
• All ticket buyers receive a printed copy with their ticket orders.
• Guides are prominently displayed in our lobby during concerts and open rehearsals.
• We circulate the guide throughout the area and will send several copies to you for display.
We offer two pricing options to fit a range of budgets:
• Full page ad (3.75" wide x 4.125" high) and detailed website listing for $300 
• Website-only listing for $50 
Click here to view ad specs. If you need help designing or adjusting your ad, we're happy to help at no extra cost.
Questions? Contact us at 215-569-4690 or
info@marlboromusic.org
. We usually begin putting print ads together in early spring though we can make online ads at any time. Let us know if you would like us to add you to our advertiser mailing list for a spring reminder about organizing your Marlboro ad for the next summer.