50 Years of Musicians from Marlboro
Throughout my long career at Marlboro and in classical music, one of the great pleasures I have had has been shepherding the Musicians from Marlboro tour program for 50 seasons since its inception in 1964-65. Below are the highlights of our 50th Anniversary Season, and we hope you'll take a moment to explore both the special publication we created to honor this anniversary as well as a wonderful essay by former New York Times writer Allan Kozinn.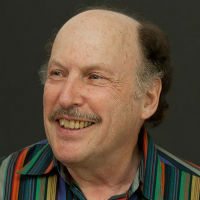 Sincerely,
Frank Salomon
.
Highlights from the 50th Anniversary Season
Webcast & Lincoln Center Award. Our Anniversary began with a special concert and webcast at WNYC's Greene Space, and then an Award from the Chamber Music Society of Lincoln Center at their opening concert, where their program listed some 270 CMS artists who had been deeply influenced by their participation at Marlboro.
Radio Broadcasts. New York's WQXR celebrated with four programs featuring terrific historic and recent performances from Vermont and on tour, and commentary from musicians describing what makes Marlboro like no other place. The programs are a delight, and you can listen to them here.
Wall Street Journal & CMA Articles. In April 2016, the Wall Street Journal published a feature article by Stuart Isacoff, "Marlboro Celebrates 50 Years on Tour." Chamber Music America joined in with a four-page spread of text and photos capturing the imaginative and varied programming, and the wonderful discoveries of three generations of young artists who are now leading lights in the world of music—e.g. Biss, Bronfman, Denk, Pamela Frank, Goode, Perahia, Schiff, Serkin and so many more. If you missed either article, let us know, and we'll be happy to send it to you.
Stellar Ensembles. The musicians on our concert series at Carnegie Hall and in Boston, Philadelphia, Washington, D.C., and Greenwich and on our National Tour were truly exceptional. Each group featured Marlboro's recipe for pairing eminent artists with exciting young musical leaders; fascinating programs, all three including works by Marlboro resident composers; and music-making imbued with passion and love. It was especially nice to see Samuel Rhodes—formerly of the Juilliard Quartet, who played in our very first tour season—now sharing his insights with young artists who were the same age as he some 50 years ago.
Sign up to receive program announcements, exclusive recordings, treasures from our historic archive, and more.