Join the Summer Staff at Marlboro
Marlboro Music is widely considered to be the world's leading center for the in-depth exploration of chamber music by outstanding professional musicians. For seven weeks each summer, this bucolic community in southern Vermont comprises 80 musicians of diverse ages and backgrounds living together with staff members, spouses, and children—forming one large and nurturing musical family.
Musicians and staff members are housed on campus and eat together in the dining hall. Summer positions provide a substantial stipend plus a single room on campus and all meals. Staff members work six days a week during the season and also contribute to the pre-and-post season setting up and breaking down of the festival. During the summer, staff members enjoy much of the music, the social events, the unique community, and the beautiful Vermont countryside.

.
Available Positions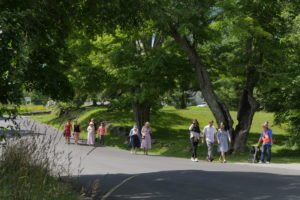 FESTIVAL STAFF/HOUSEKEEPING
Three integral festival staff members are responsible for maintaining all festival facilities, including the cleaning and maintenance of dormitories, offices, and the Concert Hall. They also assist with parking before and after events. Project management, communication, and organization skills are necessary along with hard work and teamwork throughout the summer.
.
ASSISTANT RECORDING ENGINEER
The assistant recording engineer assists the recording engineer with setting microphones, setting up equipment for recordings, and operating physical media recorders. He/she also maintains a database of festival recordings and is responsible for scheduling, making, and copying rehearsal recordings as requested by musicians. The ability to read music is necessary, familiarity with chamber music is helpful, and candidates should know their way around audio equipment and software, including Mac, Windows, and Linux (Debian) computers and networking. Experience with Cubase or Nuendo is helpful but not required. Should be available from approx. July 9 to August 20.
COFFEE SHOP MANAGERS
Two coffee shop managers run the social hub of campus. The shop offers breakfast in the morning and light fare, drinks, and occasional social events in the evening. Managers are responsible for creating the menu and maintaining a well-ordered, welcoming environment for participants, staff, and family members. Friendliness, punctuality, cleanliness, creativity, and a strong work ethic are all essential qualities of a good coffee shop manager.
.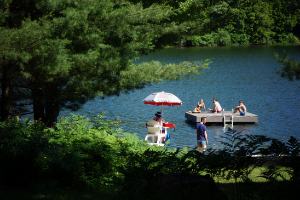 LIFEGUARD
The lifeguard spends fair weather days supervising the private festival beach at a nearby lake (4.5 miles from campus) that is fondly referred known as "the pond." Must have current lifeguard certification (or be willing to become certified prior to the summer). A car and/or interest in bicycling is helpful (a bicycle/gas money is provided for travel to/from the pond). The lifeguard also assists with parking at concerts.
.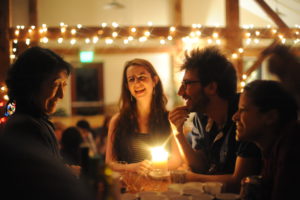 SOCIAL COORDINATOR/HOSPITALITY ASSISTANT
This person will work with the Hospitality Director, Coffee Shop Manager, and others to facilitate the fun, social environment at Marlboro. They should be a creative thinker and planner, enjoy coordinating social events and interacting with people of all ages, have a sense of humor, and be flexible yet organized. Must be over 21+ with a valid driver's license. Food service or event planning experience is helpful but not required.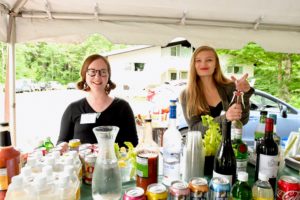 Responsibilities include:
– Communicating with senior staff about scheduling and budget
– Assisting the Hospitality Director with housing set-ups. Organization and attention to detail is crucial.
– Providing support to the Coffee Shop Managers
Questions?
Feel free to contact Jessica Wolford or Marina Weber at jwolford@marlboromusic.org and mweber@marlboromusic.org.
---