Excursions from the Square
From their home base near Rittenhouse Square in Philadelphia, Excursions from the Square plans cultural tours in the United States, Canada, and Europe. Their focus on museums, architecture, history, and the performing arts imparts a special dimension to their well planned itineraries for groups and individuals.
For information about upcoming EXCURSIONS, including trips to the Marlboro Music Festival, email ellenkay@prodigy.net.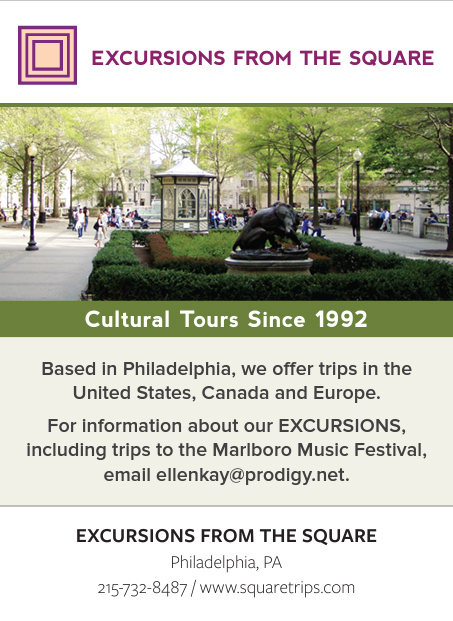 Sign up to receive program announcements, exclusive recordings, treasures from our historic archive, and more.