Gallery in the Woods
Gallery in the Woods is both a virtual gallery and a three-dimensional place. We welcome you to visit us on Main Street in Brattleboro, Vermont. The works here express the qualities of the human experience which are Visionary, Surreal, Fantastic, and Sacred. The living artists in this group come from a variety of places and cultures on the globe, responding to the present time on Earth with their visions of the human psyche.
Inspired by emerging Visionary artists, and encouraged by the American Visionary Art Museum, we began in 1998 to create a collection of works in all media from the most simple and direct of craft to the most complex psychological opus. Some artists prefer to remain unnamed because their sacred art is the work of the collective Spirit; other individuals have been held in public esteem and have shown their work in museums around the world. At Gallery in the Woods, there exists neither Insider nor Outsider. These works are bonded by the passion of the spirit and the devotion of the studied hand.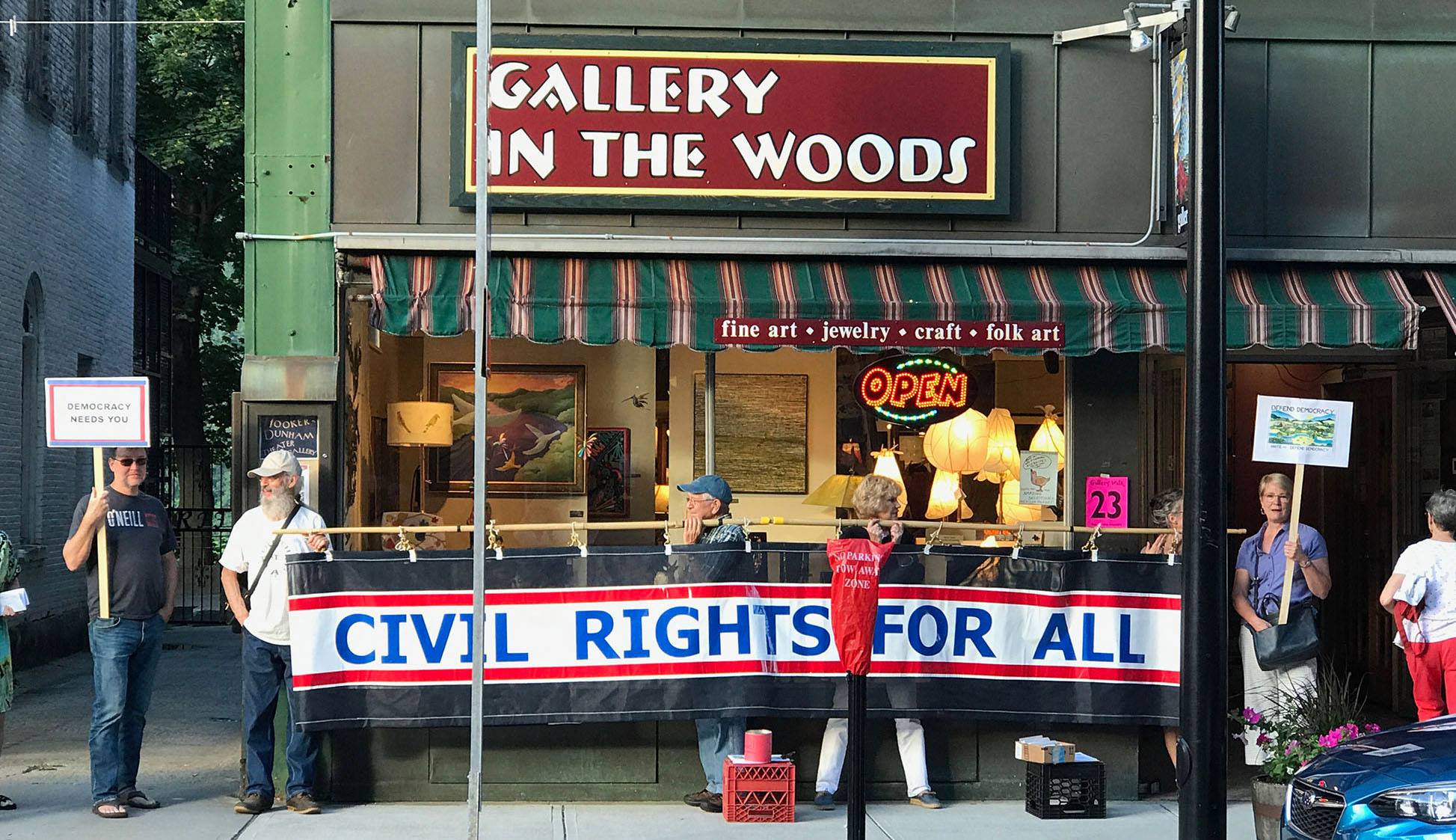 Sign up to receive program announcements, exclusive recordings, treasures from our historic archive, and more.