Molly Stark State Park
Molly Stark State Park is named for the famous wife of General John Stark of the Revolutionary War. The park is located along the Molly Stark Trail Scenic Byway (State Route 9), the main east-west route in Southern Vermont that connects Brattleboro, Wilmington, and Bennington.
Molly Stark State Park contains about two miles of foot trails, including the moderate Mount Olga Trail, which descends through woods, crossing the route of an old turnpike road several hundred feet below the summit spur. A former fire watchmen's lookout is kept open for recreational viewing of the expansive 360-degree views of the southern Vermont Green Mountains, the Berkshires to the south in Massachusetts, and Mount Monadnock to the east in New Hampshire.
Molly Stark State Park is adjacent to the Hogback Mountain Conservation Area and is linked with the trail system there as well as the Town of Wilmington trail system.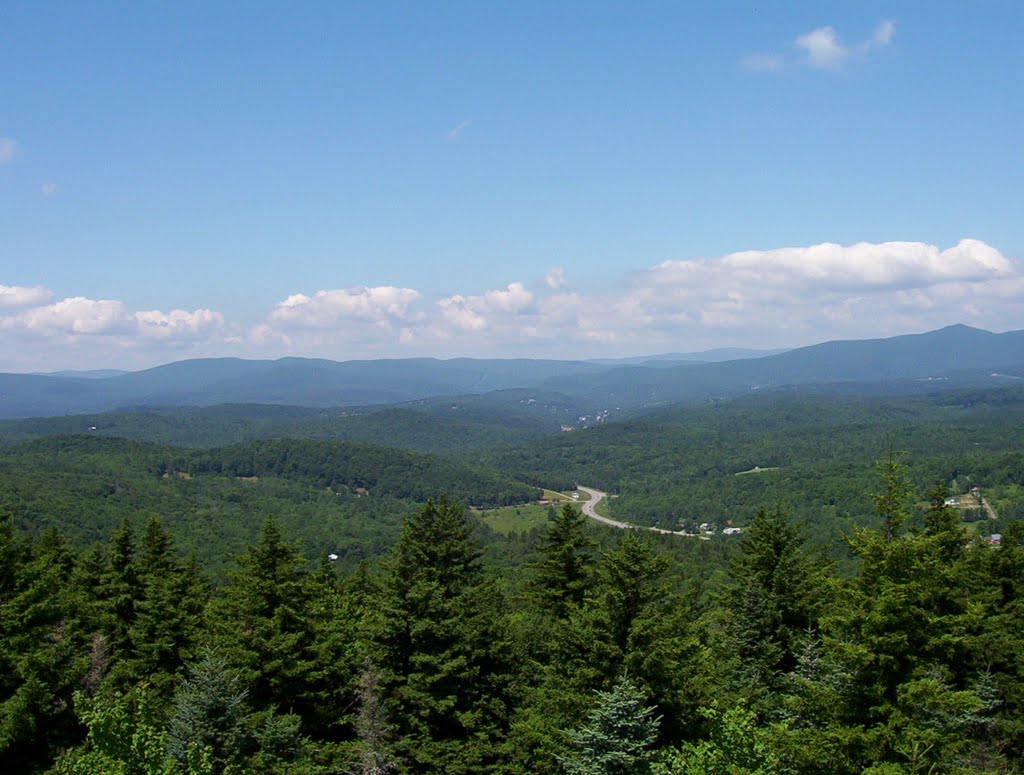 Sign up to receive program announcements, exclusive recordings, treasures from our historic archive, and more.