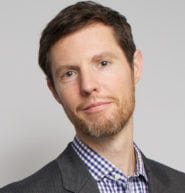 Brian Potter
Communications Director
Brian Potter coordinates communications and festival operations year-round from Vermont. He has also enjoyed a long association with the Philadelphia Chamber Music Society, where he serves as Communications Director.
Brian holds an English degree from Wake Forest University and worked previously for the American Philosophical Society in Philadelphia and as a writer and editor in Boston.
Brian has served Marlboro Music since 2013. To contact him, please email bpotter@marlboromusic.org.