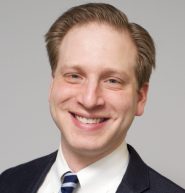 Miles Cohen
Artistic Administrator
Miles has served Marlboro since 1998, working first in the summer Scheduling Department and then assisting Marlboro's Artistic Director(s) and Administrators year-round with all artistic and organizational operations, including senior artist arrangements and auditions.
Miles is also Artistic Director of the Philadelphia Chamber Music Society (PCMS), one of the world's largest and most prestigious concert forums. Each year, he plans, presents, oversees and evaluates a widely-acclaimed season of 50 chamber music and recital performances by leading international artists, as well as 45-50 music education programs. PCMS is a Resident Company of the Kimmel Center for the Performing Arts in Philadelphia, and is the Center's curator for chamber music.
Each summer at Marlboro, Miles works closely with Mitsuko Uchida, her colleague senior artists, co-Scheduling Director Alisa Belzer, and other staff to plan and organize up to 250 rehearsals each week—carefully balancing the repertoire requests and weekly schedules of some 85 participating artists—and to determine the concert programming. Typically, more than 200 works are rehearsed in depth at Marlboro each season.
Miles received a B.A. degree in Music History and Theory from the University of Pennsylvania (1998), and he worked previously at Lincoln Center in New York. He lives in Center City, Philadelphia.