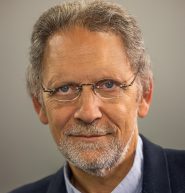 Philip Maneval
Manager
Philip Maneval has served Marlboro for four decades, working closely with its officers, trustees, committees, artistic directors, and artistic administrator in all aspects of its operations. He oversees the staff, logistics and finances; assists in audience engagement, fundraising, outreach and communications; and helps to oversee the Potash Hill campus. Importantly, Philip works to ensure that Marlboro continues to serve its mission, and the goals, priorities and values set by its board, artistic directors, senior artists, and his staff colleagues.
In addition to his role at Marlboro, Philip is Executive Director of the Philadelphia Chamber Music Society (PCMS), which he co-founded with Anthony Checchia in 1986. Together with Artistic Director Miles Cohen, Philip oversees this organization that has grown into one of the world's largest, most accessible and respected concert forums, with an annual season of 50 concerts by renowned chamber groups and recitalists, and 50 educational outreach programs.
Philip is also a composer with a graduate degree from the University of Pennsylvania, studying with Richard Wernick, George Crumb and George Rochberg; and a Bachelor's degree from Oberlin. Many of his works are available through Theodore Presser publishers. He has received awards from the Pennsylvania Council on the Arts, and has been commissioned by artists including Felix Galimir, Ignat Solzhenitsyn, and the Miami and Chicago Quartets. His Violin Concerto was premiered by Lenuta Ciulei and the George Enescu Philharmonic in Bucharest, and his works have been played also by principal members of the Philadelphia, Cleveland and Pittsburgh orchestras. Philip has led composition seminars at the Curtis Institute, University of Pennsylvania, Rutgers University and elsewhere.
Philip has served on the boards of the Greater Philadelphia Cultural Alliance, the Musical Fund Society of Philadelphia, Lyra Society, and Network for New Music. He has advised funding organizations, formed a coalition to lobby for a recital hall as part of the Avenue of the Arts project in Philadelphia (helping to lead to the Perelman Theater), and assisted other arts organizations in strategic and organizational planning. In 2023, Philip was named as recipient of the Lifetime Achievement Award from the Musical Fund Society of Philadelphia. Philip is married to Wendy Maneval, a prominent healthcare attorney, and has two children.