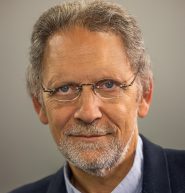 Philip Maneval
Manager
Philip Maneval has served Marlboro since 1982, assisting its Administrators and Artistic Director(s) in all aspects of its operations. As Manager, he oversees Marlboro's staff and logistical operations; manages the finances; works closely with its Officers, Trustees and Board committees; assists in its fundraising; and helps to ensure that it continues to operate in accordance with its mission and the goals and priorities established by Mitsuko Uchida, Jonathan Biss, and their senior artist colleagues.
In addition to his role at Marlboro, Philip assisted Tony Checchia in the founding of the Philadelphia Chamber Music Society (PCMS), and is its Executive Director. Together with Artistic Director Miles Cohen, he oversees this organization that is acclaimed as one of the world's leading and most accessible concert forums, with an annual season of 60 performances by leading international chamber and recital artists, and 45-50 educational programs.
Philip is also a composer with a terminal M.A. degree from the University of Pennsylvania, where he studied with Richard Wernick, George Crumb and George Rochberg; and a Bachelor's degree from the Oberlin Conservatory. Many of his works are available through the Theodore Presser publishers. Philip has received awards from the Pennsylvania Council on the Arts, and has been commissioned by artists including Felix Galimir, Ignat Solzhenitsyn and the Miami and Chicago Quartets. His Violin Concerto was premiered, in 2012, by Lenuta Ciulei and the George Enescu Philharmonic in Bucharest.
Philip has served on the boards of the Greater Philadelphia Cultural Alliance, Musical Fund Society of Philadelphia, Lyra Society, and Network for New Music. He helped to advise the Pew Charitable Trusts on its Philadelphia Cultural Leadership Project, has assisted other performing arts organizations in strategic and organizational planning, and has led seminars and residencies in composition.