About the Presenters
Musicians from Marlboro tours are presented annually at the Longy School of Music of Bard College in Cambridge and at Boston's historic Isabella Stewart Gardner Museum.
Longy School performances take place in Edward M. Pickman Concert Hall, an intimate, birch-paneled 275-seat auditorium that is especially well-suited for chamber music. General admission seating capacity is 275. For ticketing questions, please contact Lynnae Terrill at lterrill@longy.edu.
Gardner performances take place in the museum's beautiful, state-of-the-art Calderwood Hall. Tickets are required and include museum admission.
---
2020/21 Season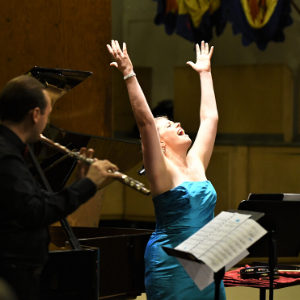 Sunday, January 31 at 3:00pm – Longy School of Music
Program:
Haydn: String Trio in G Major, Op. 53, No. 1
Ran: Moon Songs — A Song Cycle in Four Acts
Mozart: Divertimento in E-flat Major, K. 563
Artists:
Kristina Bachrach, soprano; Lydia Brown, piano; Giorgio Consolati, flute; Joseph Lin, violin; En-Chi Cheng, viola; Brannon Cho & Matthew Zalkind, cello
---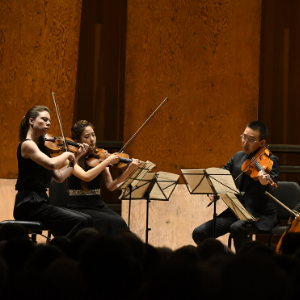 Sunday, February 21 at 3:00pm – Longy School of Music 
Program:
Britten: Canticle III: Still Falls the Rain
Schubert: Quartet in E-flat Major, D. 87
Schubert: Auf dem Strom, D. 943
Britten: Quartet No. 3
Artists:
Miles Mykkanen, tenor; Radovan Vlatković, horn; YooJin Jang & Tessa Lark, violin; Jonathan Chu, viola; Christoph Richter, cello; Lydia Brown, piano
---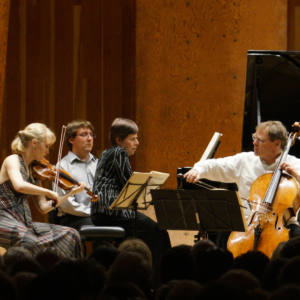 Sunday, March 28 at 3:00pm – Longy School of Music
Program:
Haydn: Nel dolce dell'oblio, HWV 134
Schubert: Adagio in E-flat Major, D. 897 ["Notturno"] Soper: Only the Words Themselves Mean What They Say Brahms: Piano Trio in B Major, Op. 8
Artists:
Lucy Fitz Gibbon, soprano; Francesco Camuglia, flute; Robyn Bollinger, violin; Christoph Richter, cello; Cynthia Raim, piano  
---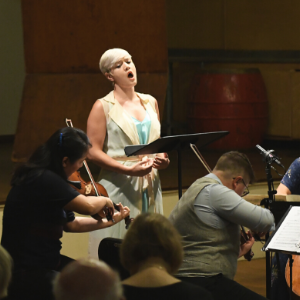 Sunday, April 25 at 1:30pm – Isabella Stewart Gardner Museum
Program:
Respighi: Il tramonto
Brahms: Quartet in B-flat Major, Op. 67
Mendelssohn: Octet in E-flat Major, Op. 20
Artists:
Lauren Pearl Eberwein, soprano; Abigail Fayette, Alina Kobialka, Anna Lee, & Scott St. John, violin; Kei Tojo & Sharon Wei, viola; Tony Rymer & Judith Serkin, cello