About the Presenters
Musicians from Marlboro tours are presented annually at the Longy School of Music of Bard College in Cambridge and at Boston's historic Isabella Stewart Gardner Museum.
Longy School performances take place in Edward M. Pickman Concert Hall, an intimate, birch-paneled 300-seat auditorium that is especially well-suited for chamber music.
Gardner performances take place in the museum's beautiful, state-of-the-art Calderwood Hall. Tickets are required and include museum admission.
---
2019/20 Season
Sunday, October 27, 3 pm – Longy School of Music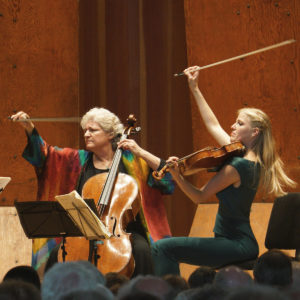 Program:
Mozart: Oboe Quartet in F Major, K. 370
Dean: Quartet No. 2, And Once I Played Ophelia
Beethoven: Quartet in F Major, Op. 59, No. 1
Artists:
Lucy Fitz Gibbon, soprano; Frank Rosenwein, oboe; Robyn Bollinger, David McCarroll, Stephen Tavani, & Itamar Zorman, violins; Hélène Clément & Maiya Papach, violas; Marcy Rosen, cello
---
Sunday, March 8, 1 pm – Isabella Stewart Gardner Museum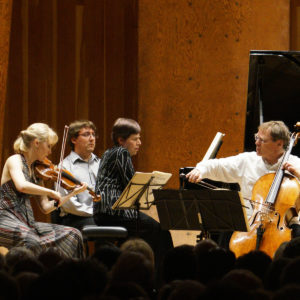 Program:
Schubert: Notturno in E-flat Major, D. 897
Handel: Nel dolce dell'oblio
Soper: Only the Words Themselves…
Brahms: Brahms Piano Trio in B Major, Op. 8
Artists:
Lucy Fitz Gibbon, soprano; Francesco Camuglia, flute; Robyn Bollinger, violin; Christoph Richter, cello; Cynthia Raim, piano
---
Sunday, April 5, 3 pm – Longy School of Music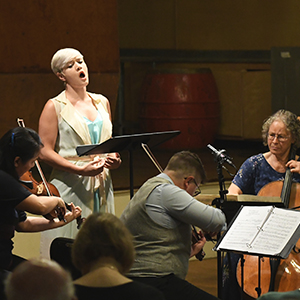 Program:
Respighi: Il tramonto
Brahms: Quartet in B-flat Major, Op. 67
Mendelssohn: Octet in E-flat Major, Op. 20
Artists:
Lauren Pearl Eberwein, soprano; Abigail Fayette, Alina Kobialka, Anna Lee, & Scott St. John, violins; Kei Tojo & Sharon Wei, violas; Tony Rymer & Judith Serkin, cellos
---
Sunday, May 10, 3 pm – Longy School of Music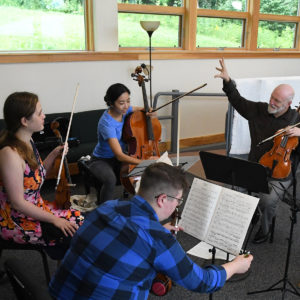 Program:
TBA: String Trio
Dean: Epitaphs
Dvořák: Quintet in E-flat Major, Op. 97
Artists:
Abigail Fayette, violin & Alina Kobialka, violins; Brett Dean & Kim Kashkashian, violas; Christine J. Lee, cello