Musicians from Marlboro concerts are heard annually in Toronto and are made possible by a generous endowment by Dr. Güneş Ege.
Thursday, April 2, 2020 – Ryerson University – Canceled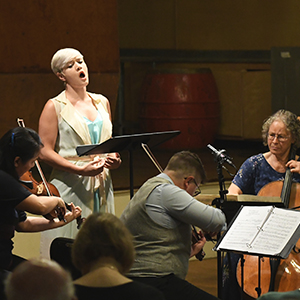 Respighi: Il tramonto
Brahms: Quartet in B-flat Major, Op. 67
Mendelssohn: Octet in E-flat Major, Op. 20
Lauren Pearl Eberwein, soprano; Abigail Fayette, Alina Kobialka, Anna Lee, & Scott St. John, violins; Kei Tojo & Sharon Wei, violas; Tony Rymer & Judith Serkin, cellos
Venue: Arts & Letters Club, 14 Elm St., Toronto.
Tickets $35, $20 for students. Click here to purchase.